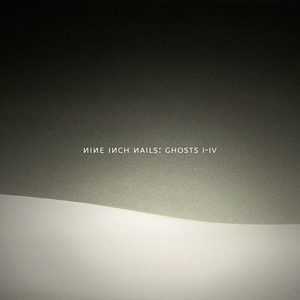 wow, this was awesome.
yesterday happened something beautiful: NIN revealed their new project
that was created stealthy and without any further notice they just
released a whole new album! how awesome is that?!
there were no
announcements and no ads for it. just a pale countdown on nin.com
without mentioning what it counts to. and the responds of the fans were
astonishing.
Trent Reznor decided to give a free download
of the album on nin.com (what instantly killed the servers) and a
torrent on the Pirate Bay (that's new!).
and it comes with a booklet of photographics of Rob Sheridan (NIN fans know him). ah, and the album doesn't have a label.
download the first part (Ghosts I) with the following options:
direct download from nin.com
torrent from the Pirate Bay
megaupload (uploaded by myself, incl. all art works and the PDF)
so, what's it all about?
the album is something completley new to NIN fans: it's instrumental!
that's right, instrumental. and very experimental.
it consists of four parts that will play up to 2 hours altogether.
every song is combined with an image. so it's very "arty".
to sum up the whole thing:
Ghosts I-IV is quite different, in any point of view (music, releasing
notes, content, …). i'd say it has a rather "background-music-style",
which isn't bad at all, but quite unfamiliar. similar to the Post Rock
genre.
let's see if i'll like it after hearing it for a time…

tags:
download
,
ghosts
,
nin

last modified: 2010-Nov-26, 22:43:02

short link
|

perma link
|

comment feed
---