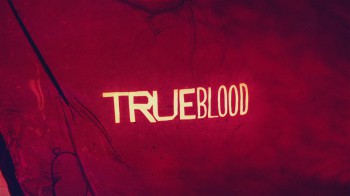 :title sequence grunge wallpaper project:
so, i recently did something i planned to do for nearly two years now.
as you may know, i am a fan of… well, basically everything Alan Ball has his hands on. including True Blood. and i am also a fan of Digital Kitchen, who do extremely cool video promotions, credits, ads and a vast variety of design stuff. you may know their work from the main titles of Six Feet Under or Dexter, or from the various tv ads and viral videos they have put together. so, it was to my own satisfaction when i found out that they would do the title sequence for True Blood, also!
and hell turned it out to be great!! the grunge freak in me had multiple orgasms when first watching it! what they managed there to produce is a grunge fest of so many cool and geeky methods of putting film together, it's amazing.
i could talk this through in all detail and describe why i find the main title of TB so cool and such… but either you already know it, or you better watch it right now, so you know what i am talking about!
and for your own comfort, here's the embedded youtube video, ha:
so, you see, it is FULLY PACKED with GREAT IMAGERY. and even though the quality is by default rather poor, because… grunge and stuff, it comes like the rest of the series in HD.
so by natural i had to do what i did: get me a full HD version of an episode and go through the title sequence FRAME BY FRAME – it was a screenshot massacre!
turned out to be a great idea.
there are so many great pictures put into this and most of them only last for 1 frame in total! seems like a waste, but that is what you have me for. also i had to re-touch some distinctive screenshots to enhance quality and clear away the credits, so they make an even better wallpaper.
the finished results of this project you can see here:
(or in case you still use the shitty Internet Explorer, go see it here: http://tsubaka.com/projects/trueblood )
all wallpapers come in a great resolution of 1600×900. the "edits" – the screenshots i retouched – are marked with a blood-red border. have fun!
---
additional links:
Digital Kitchen –
http://d-kitchen.com/
True Blood on HBO – 
http://hbo.com/true-blood
True Blood on Wikipedia – 
http://en.wikipedia.org/wiki/True_Blood
True Blood on IMDb – 
http://imdb.com/title/tt0844441

tags:
alanball
,
digitalkitchen
,
grunge
,
trueblood
,
wallpaper

last modified: 2010-Nov-29, 22:16:41

short link
|

perma link
|

comment feed
---